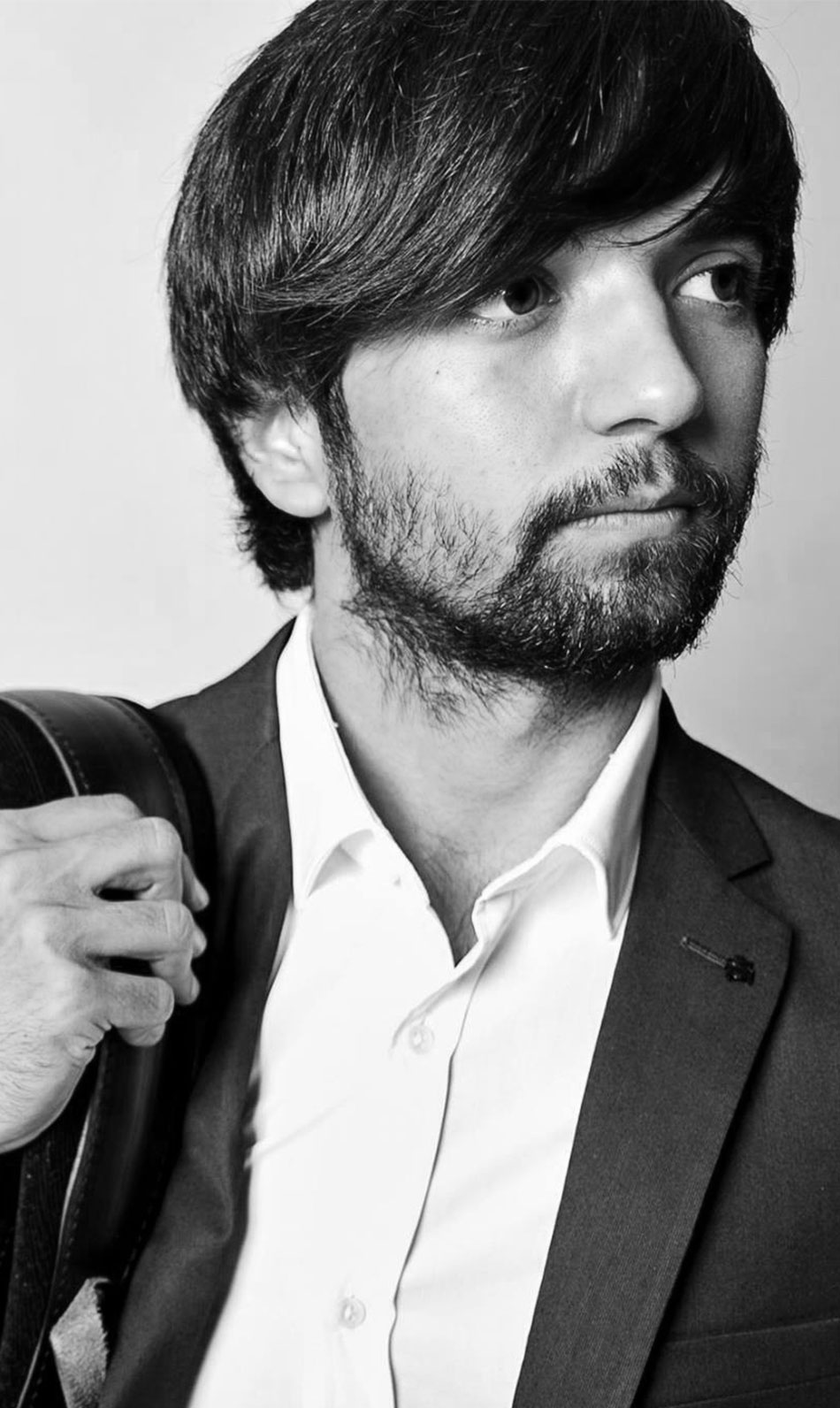 NIKOLA TANASKOVIC
ACCORDION
Nikola Tanaskovic achieves unparalleled international career thanks to over forty awards won at international and national competitions, among them are highlighted: the First Prize at the 51st Internationaler Akkordeonwettbewerb Klingenthal (Germany); First Prize and prize for the best interpretation of the test piece and audience award at the 16th International Accordion Competition Arrasate Hiria (Basque Country); First Prize in the 58th Trophee Mondial de L'Acordeon (Sarajevo, Bosnia); First Prize at the 32nd International Accordion Competition (Pula, Croatia); First Prize at the 15th International Accordion Competition (Sanok, Poland) and First Prize in the 78th Contest of young performers Juventudes Musicales (Gerona, Spain).

He began his music education at the School of Music Isidor Bajic in Novi Sad (Serbia) with Professor Nada Vjestica. For his excellent achievements, both the government of Vojvodina and Serbia's government granted him special awards in recognition for the success and disclosure of his talent.

He continues his academic training at the Conservatory of Music of the Basque Country Musikene with Professor Iñaki Alberdi, and later with a Master in Soloist Performance at the C.S. Katarina Gurska with Professor Ángel Luis Castaño.

He has toured and given concerts in Germany, China, Hungary, Serbia, Lithuania, Poland, Italy, Croatia, Czech Republic and Spain. He has also performed at festivals such as Quincena Musical de San Sebastián, in San Sebastian, Spain; Kragujevac International Accordion Festival in Kragujevac, Serbia; Accordion Festival in Palanga, Lithuania; Nomus Festival in Novi Sad, Serbia; The Second International Accordion Festival in Beijing; Música en Domingo and Concierto de Mediodía for the Fundación Juan March, Madrid.

He participates as soloist with the Youth Chamber Orchestra of Vojvodina (Serbia), Nomus Festival Orchestra, Plural Ensemble, Musikene Ensemble, Musikene Sinfonietta, Orquesta de RTVE, Orquesta Sinfónica de Castilla y León, Vogtland Philharmonie Greiz Reichenbach, conducted by Caba Zima, Fabian Panisello, Stefan Fraas, Tamara Petijevic, José Luis Estelles, Josep Planells, Andrew Gourlay, etc.

His career and personal view of interpretation have led him to collaborate with composers such as Sofia Gubaidulina, Jesus Torres, Ramon Lazkano, José Rio-Pareja, Felix Ibarrondo, Fabià Santcovsky, Israel López Estelche, Buide del Real, Dong Myong Kim, Antonio Lauzurika, Svetozar Sasa Kovacevic, Aitor Furundarena and Francisco José Ríos.

He currently teaches accordion at the Centro Superior de Enseñanza Musical Katarina Gurska in Madrid.

He has recently released "Omnia Ubique", his first solo recording, for the label Poliédrica thanks to the Ayudas Injuve para la Creación Joven 2018/2019.