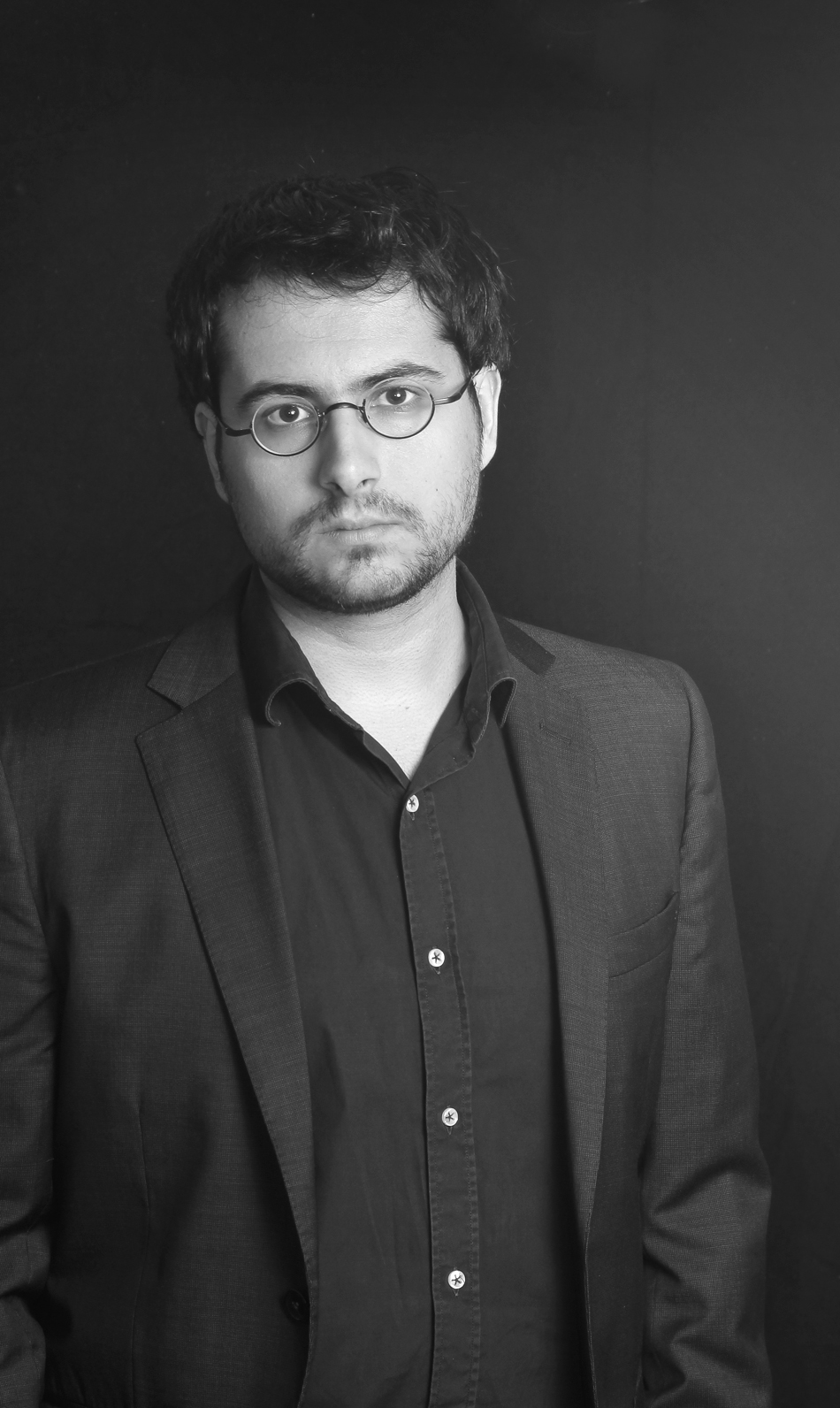 HUGO GÓMEZ-CHAO
COMPOSITOR
Hugo Gómez-Chao studied composition with David do Porto at the Katarina Gurska Superior Center in Madrid, as well as with Beat Furrer at the Kunstuniversität in Graz and Ramón Lazkano at Musikene in San Sebastián.

Parallel to his academic training, he has received classes from composers such as Toshio Hosokawa, Alberto Pousadas, Clemens Gadenstätter or Pierluigi Billone.

Currently, Resident Composer of the Royal Academy of Spain in Rome Na Promotion 2022-2023; He was Resident Composer of Mocidades Musicais de España, Bolseiro das Bolseiro das Bolsas de Perfeccionamento Artístico da Deputación da Coruña and resident artist at the Residencias REGA da Cidade da Cultura de Santiago de Compostela.

Received commissions and performed works with the support of entities such as the AEOS Foundation, SGAE Foundation, Galicia Symphony Orchestra, Mocidades Musicais of Spain, IMPULS Festival, Roman Philharmonic Academy, Firenze Contrasti Cycle, Madrid Sacred Art Festival, Museum of Fine Arts Da Coruña, between Outros.

His music was performed by prestigious groups such as the Arditti Quartet, Galicia Symphony Orchestra, Ensemble Modern Academy, MDI Ensemble, Vertixe Sonora Ensemble, Ensemble Son Extremo, Nova Orquestra da Generalitat Valenciana, among others.

Since the year 2018 he has been the artistic director of the RESIS Festival of Contemporary Music of Coruña, as well as of the AÏS Cultural Association, directing projects such as the A_NEXOS cycle at the Luís Seoane Foundation. In 2022 Fonda Arxis Ensemble, Onde Tamén Exercise as Artistic Director.

He was awarded prizes such as the First Prize for New Composers from the SGAE-CNDM Foundation "Xabier Montsalvatge", or an honorable mention from the Colexio de España in Paris.