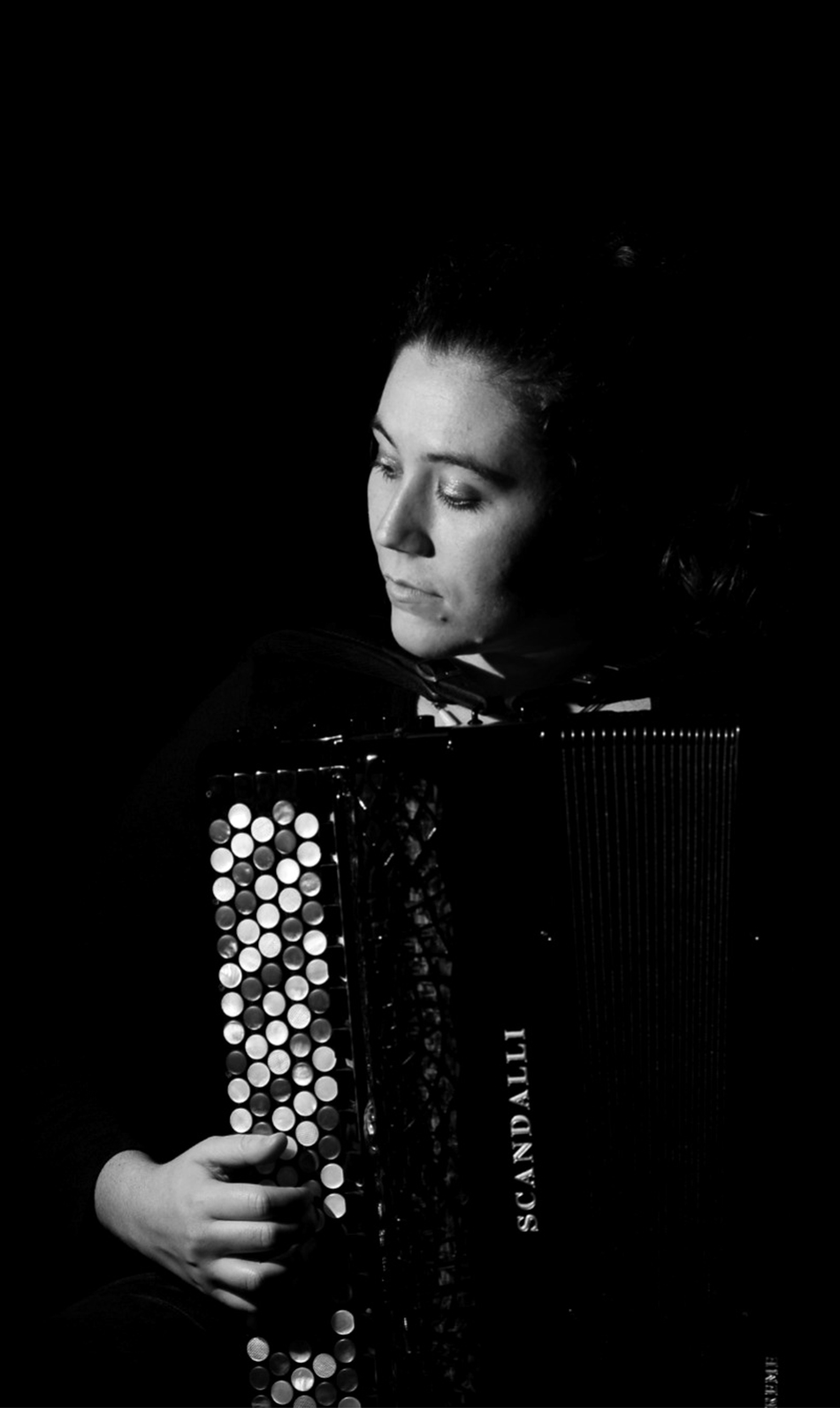 NEREA RODRÍGUEZ NÚÑEZ
ACCORDION
Pontevedra, 1993.
She completed her bachelor's degree at the Conservatory of Music of Aragon. Subsequently, she studied a Master's degree in Solo Performance with Ángel Luis Castaño.

She has received several master classes from different international composers and performers such as T. Anzellotti, S. Gubaidulina, S. Hussong, J. Rattya, M. Padrón, V. Kujala, I. Alberdi, M. Vayrynen, E. Algora, A. Telleria or A. Artemiev. She has participated both solo and in multiple musical groups at various festivals and concert cycles such as the Akkordeon International Festival (Kiev), the Vinaroz International Chamber Music Festival (Valencia), the Mendoza International Chamber Music Festival (Argentina), the National Conservatory of Accordion (Chile), the Electrocution Festival (France), the Imaxinasons Festival (Vigo), the BBVA Foundation (Bilbao) or the Juan March Foundation (Madrid), among many others. As an extremely committed performer to contemporary music, Nerea has premiered different works by L. Romero, O. Escudero, C. Cerezo, P. Busseuil, M. Matamoro, D. Cantalejo or A. Arroyo, among others.

Furthermore, she has worked with Vertixe Sonora Ensemble and Cuarto de Tono, as well as having recorded some works by P. Busseuil and L. Romero collaborating on the CD "Ins Offene" for the Wergo Company.

At present, she works as a teacher at the Vigo Professional Conservatory.

Nerea combines this fulfilling profession with her concert activity as an accordionist of the Xistra Duo.